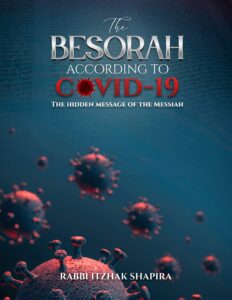 The Besorah According to COVID-19 is a revolutionary book that rattles the cage of Western theological thought, as it reveals patterns throughout the Scriptures presenting a Jewish Messiah that has been clothed in the garments of Esau or Christianity for so long that the Messiah has been unrecognizable to the world.

— Pastor Mark Biltz Senior Pastor, El Shaddai Ministries

From Shapira, Rabbi Itzhak. The Besorah According to COVID-19: The Hidden Message of the Messiah (p. 2). Itzhak Shapira/Ahavat Ammi. Kindle Edition.