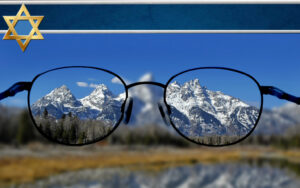 Then Adonai answered me; he said, "Write down the vision clearly on tablets, so that even a runner can read it. For the vision is meant for its appointed time; it speaks of the end, and it does not lie. It may take a while, but wait for it; it will surely come, it will not delay.

Havakuk (Habakkuk) 2:2-3 CJB
Emek Elohim's vision/chazon is to build a synagogue community with a Jewish expression of faith in Yeshua the Messiah. This includes all people, both Jews and non-Jews, who wish to explore the reality of Yeshua (Jesus of Nazareth) as the promised Messiah of the Jewish Scriptures. The teachings center on the scriptures from the Jewish understanding and wisdom handed down through the centuries.
All video teaching messages link directly to Emek Elohim's YouTube channel. Be sure to "subscribe" to the channel when you are viewing the messages.
The Chazon/The Vision – Part 1
The Chazon/The Vision – Part 2